The art of intelligence: Powering the future of gas turbines with AI
Artificial Intelligence (AI) has reached the point where it may be set to trigger the next wave of technological disruption, regardless of the business sector. Siemens is now applying artificial intelligence in gas turbines to further optimise power plant operations
The rapid advance of digital technologies is presenting a transformational opportunity for the utilities sector, and Siemens is keen on steering this transformation.
 "The opportunities created by new technologies are endless. A data-centric business strategy can improve efficiency and achieve higher profitability," says Dietmar Siersdorfer, CEO, Siemens, Middle East, who is spearheading an intelligent power eco-system in the region.
In fact, Siersdorfer is one the brains behind the first Intelligent Gas Turbine Controller in the world that was launched recently in Dubai. The thermodynamic Digital Twin Gas Turbine (GT) Intelligent Controller, which uses Artificial Intelligence (AI) and machine learning was co-developed by Siemens and Dubai Electricity and Water Authority (DEWA).
"The gas power plant of the future is interconnected, communicates with the people and creates positive emotions. It is safe and very efficient," says Seirsdorfer following the launch of the Intelligent GT Controller.
Whether it is for autonomous optimisation of gas turbines, improved monitoring of smart grids or predictive maintenance of industrial facilities, artificial intelligence harbours great potential for Siemens, Siersdorfer adds.
"We are consistently making use of it. We have some of the best teams when it comes to the industrial application of artificial intelligence and we can offer new services that enable our customers to boost their productivity and efficiency," says Siersdorfer.
Artificial intelligence is one of the leading technology topics at Siemens. The company has been conducting in-depth research in this area for more than 30 years.
But whereas people often talk about how spectacularly successful artificial intelligence is in strategy games such as Go and poker, Siemens is already using AI to optimise industrial facilities and is employing it for a wide variety of other applications in areas such as energy distribution, electric motors, and rail technology.
The Intelligent Controller has improved turbine efficiency at Dubai's M-Station plant in Jebel Ali, increased its generation capacity and reduced fuel consumption, which in turn has reduced harmful emissions. Once deployed across all gas turbines in M-Station, the system will make financial savings of Dh17mn a year.
The energy generation efficiency and capacity of each unit was increased by around 3.5MW. This helps to eliminate around 10,000 tonnes of carbon emissions per unit per year and Nitrogen Oxides by 10% annually.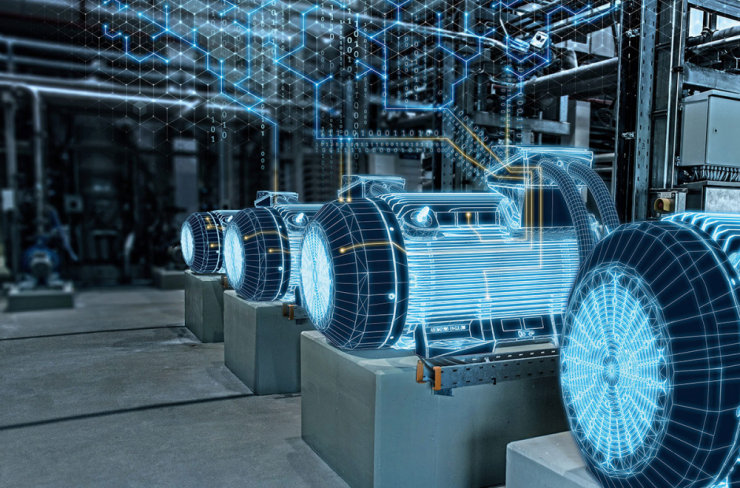 DEWA is now working with Siemens to expand the application of the Intelligent Gas Turbine Controller to the other gas turbines at M-Station. This will contribute to enhancing efficiency and reliability in addition to big financial savings.
The Intelligent Controller in the gas turbines went through a number of phases starting with performance tests of 22 gas turbines by Generation division. This division then installed Thermodynamic Diagnostic Systems in 10 gas turbines to collect the needed technical data to implement the smart system.
A prototype of the automated response initiated by thermodynamic variables, piloted on M-Station gas turbine number 11, was designed and applied to improve its performance and increase its efficiency.
Following the prototype success, an additional feature was added to increase the stability of the combustion systems and reduce emissions, which has resulted in significant and continuous improvement in operational efficiency.
This project follows a strategic agreement signed between DEWA and Siemens in 2018 to help DEWA achieve its vision of becoming a sustainable, innovative world-class utility, and to ensure the highest levels of performance, efficiency and reliability of its power generation assets.
The agreement set forth a joint work plan to identify ways to improve thermal efficiency, provide cost-effective solutions for performance optimisation, manage costs and reduce fuel consumption and emissions.
At the core of the project are Siemens' data-driven digital asset optimisation services, part of the company's Digital Services for Energy portfolio, and the development of a new intelligent, self-learning controller for the SGT5- 4000F gas turbine.
Siemens' Digital Asset Optimisation uses on-site digital monitoring of a unit's performance and advanced data analytics to more closely target a specific issue, such as age-related degradation, and to provide recommendations for an operating mode to address this and other issues that may be leading to the unit's under-performance.
Ten SGT5-4000F gas turbines at DEWA's L2-station and M-station were monitored over the past several months. Based on the results, Siemens and DEWA are jointly developing optimised solutions including an intelligent, self-learning gas turbine controller for automated adjustment of firing temperature to address preventable degradation.
DEWA is one of the leading utilities in the world on the path towards entrenching digitalisation across their operations with the help of highly regarded companies.
Similar agreements are being signed by utility companies across the GCC region, as asset optimisation becomes an important aspect in scaling down operational costs.
Research conducted by Strategy& finds that most utility company senior executives believe digital technologies such as data mining and mobile customer engagement are strategically critical. The problem, however, among utilities that call themselves digital leaders, more than half concede that their investments in these new technologies are at best medium and often low.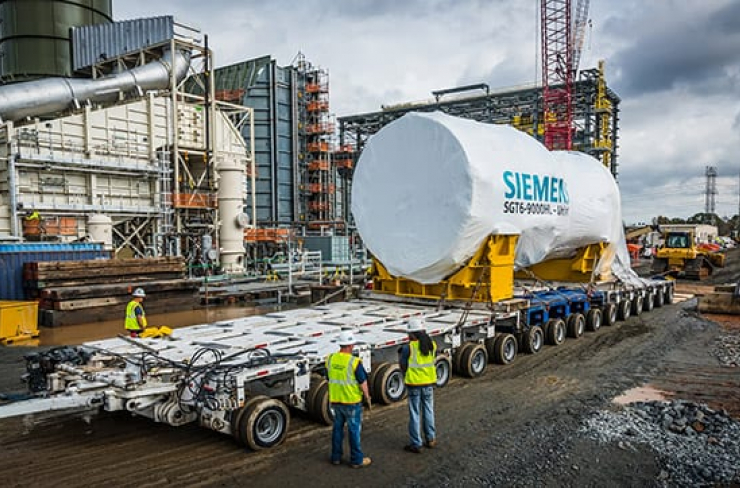 "We found a sector that has considerable digital ambition but suffers a mismatch between those aspirations and its digital vision, investment, culture, and capabilities — a will to embrace the future, but no way forward," says the report by Strategy&.
"With the rapid pace of technological change already under way, the immediate period ahead will be crucial in determining whether utilities will stop playing catch-up and actually implement effective digital strategies that create difficult-to-challenge competitive advantage."
"For us, digital must encompass all functions, all business units, and all employees," says Siersdorfer.
Siersdorfer says that recent technology trends around the world have set grids on a path for a complete overhaul, with the growing push for diversification of energy sources inspiring a paradigm shift.
"New industry realities are pushing regional utilities to reassess their positioning for the digital future in a world of fast changing consumer tastes and ubiquitous interconnectivity. That is why the UAE and the Middle East are particularly of great importance for Siemens when it comes to investment in digitalisation," says Siersdorfer.
Two years ago, Siemens announced that it would boost investments into its digital presence in the Middle East with $500mn over the next three years.
At the time, the German industrial giant announced that investments would include two MindSphere Application Centres in the UAE, among 20 being built in 17 countries around the world. Each centre would cater to multiple countries and specialise in a particular industry in which Siemens is active through 900 software developers, data specialists and engineers working together to develop digital innovations for data analysis and machine learning.
MindSphere is Siemens' open architecture, cloud-based operating system for the Internet of Things (IoT).
In 2018, Siemens Postal, Parcel and Airport Logistics (SPPAL) opened a new MindSphere Application Center (MAC) in Dubai to further expand its digital portfolio. The MAC is used to develop future-oriented analytics and Internet of Things (IoT) solutions for airports, airlines, cargo service providers and ground handlers.
Later that year, a new MindSphere Application Center was opened in Abu Dhabi focusing on developing connected solutions for process industries based on the company's IoT solutions. The new centre at Siemens Middle East HQ in Masdar City, focuses on applications for oil & gas, water, and waste water, and is already working on solutions for regional customers in these sectors.
MindSphere also benefits from intelligent data analyses with regard to predictive maintenance, for example, as well as through its ability to optimise the operation of systems and facilities. The software's ability to analyze operating data and sensor measurements, allows it to spot anomalies in facilities and automation systems.
"We see vast potential for the adoption of digital technologies in the Middle East and want to support the region's transformation in various ways, ranging from youth development to setting up our MindSphere Application Centers," says Siersdorfer.
Siemens is working with several utilities to identify ways to improve thermal efficiency, provide cost-effective solutions for performance optimisation, manage costs and reduce fuel consumption and emissions.
Today, the company has about 200 experts working on data analytics and neural networks. The current focus is on areas such as reinforcement learning and deep learning.
A neural network has connections between its nodes akin to the links between the neurons in the brains of living organisms. These links enable the network to learn how to interpret data and make decisions. Human deep learning techniques use thousands of simulated neurons and millions of connections between them.
"We install smart boxes to bring older motors and transmissions into the digital age," says Siersdorfer. "These boxes contain sensors and a communications interface for data transfer. By analysing the data, our artificial intelligence systems can draw conclusions regarding a machine's condition and detect irregularities in order to make predictive maintenance possible."
"We use artificial intelligence not only in industrial settings, but also to improve the reliability of power grids by making them smarter and providing the devices that control and monitor electrical networks with artificial intelligence.
"This enables the devices to classify and localise disruptions in the grid. A special feature of this system is that the associated calculations are not performed centrally at a data centre, but decentrally between the interlinked protection devices."
The gas turbine is just the beginning. Siemens has already used the AI solution to control a wind farm. Turbulent flows created by a wind turbine reduce the efficiency of the next wind turbine behind it. This effect is felt throughout the entire wind farm.
"Artificial intelligence has reached the point where it may be set to trigger the next wave of technological disruption," says Siersdorfer.
Industry players and analysts believe that continued research and investment in digital innovations will provide the much needed breakthrough to stabilise the gas turbines market amid threats from the growing demand for renewable energy.
"With all the real time data now available, we are much more aware of how turbines are performing. The basic principles remain fundamentally the same: a rotating system coupled to a generator. And there were always certain core parameters, like RPM, temperatures in and out, emissions, and operating efficiency. But what's changed now is that we can monitor and analyse all manner of data flows constantly," says Siersdorfer.
"The key word is flexibility. As the electricity-generating market has been transformed, so have generators' requirements. Gas turbines are relatively flexible, especially compared with a huge coal or nuclear plant," adds Siersdorfer. "So they could ramp up or ramp down as necessary, depending on demand. Now, though, especially with the arrival of renewables, which are inherently volatile, gas turbines need to be even more flexible. But that operational flexibility must also be measured against ensuring the lowest costs and the lowest emissions."
He says that the rise of digitalisation and change in the service-customer relationship is part of the broader transformation of the power generation industry. "Look at it from the operators' point of view. In Europe, there have been huge changes, notably some countries' shift from nuclear to renewables, with the main result being ever increasing pressure on costs. In the Middle East the top priority remains security of supply. Even the oil and gas industries, which are big turbine users, are undergoing massive changes."
Digitalisation opens the door to preventative maintenance: Access to real time data means faults can be detected early. That is all made certain key requirements more important than ever. Paramount is the flexibility for turbines to be fired for greater choice around the timing of service intervals to guarantee availability.
Granular data monitoring also means the life span of expensive capital equipment can potentially be prolonged thanks to more careful usage over the years.
Perhaps another breather for the gas turbines market is additive manufacturing, which could potentially transform servicing. Although still in its early stages, it is a technology very much at the forefront of change and is already reshaping business.
"The possibilities in technology are endless. Most obviously for us, additive manufacturing can reduce service and spare parts lead times immensely, and at the same time improve technology performance. Burner tips in gas turbines, for example, have limited lives," says Siersdorfer.
Last year, Siemens and DEWA kicked off a pilot project for the region's first solar-driven hydrogen electrolysis facility at DEWA's outdoor testing facilities at the Mohammed bin Rashid Al Maktoum Solar Park in Dubai.
The facility aims at testing and showcasing an integrated MW-scale plant to produce hydrogen using renewable energy from solar photovoltaic at the solar park, store the gas, and then deploy for either re-electrification, transportation or other industrial uses.
"Hydrogen technologies will accelerate renewable energy integration and deployment in the region and pave the way for the transition to a sustainable and green economy in the UAE," says Siersdrofer.
DEWA and Expo 2020 Dubai intend to use fuel-cell vehicles powered by the green hydrogen generated at the facility. DEWA has already allocated $1.15bn to support the infrastructure for electricity and water at Expo 2020 Dubai and is the official Sustainable Energy Partner.
As power demand in the GCC reaches unprecedented levels, regional governments are rapidly embracing renewable energy and have set ambitious targets that will see renewable energy contributing a significant share of their power generation sources.
While uptake for renewable energy continues to gain momentum across the GCC, the challenges of power intermittency are expected to rise and can only be addressed through a robust smart grid infrastructure.
"Millions of people depend on electricity for almost every aspect of their everyday lives. It is therefore extremely important to ensure availability, reliability and efficiency" says Siersdorfer.
 "It is a top priority for every utility to have a dependable transmission grid and distribution network by deploying world-class technologies and driving innovation with the help of the technology providers."
Last year, Siemens acquired German PV inverter supplier Kaco New Energy as it seeks to build out its PV inverter portfolio to include three-phase string inverters. This acquisition is further evidence of Siemens expanding its capabilities in the area of decentralised energy, renewables, storage and electric vehicle (EV) charging infrastructure.
Siemens gains a 125 kW 1500V inverter that can be offered to customers who prefer string inverter solutions compared to central inverters.  IHS Market forecasts that shipments of three-phase low power (<200 kW) string inverters for utility scale installations will exceed 30 GW in 2022.
As power grids evolve, they must be capable of adapting fast to rapidly fluctuating conditions, serving a complex power generation, supply and demand landscape. This will rely on digital technology at a deeper level in electricity substations than ever before.
The approach is already central to Dubai Electricity and Water Authority (DEWA) for its research and development drive at the Mohammed Bin Rashid Al Maktoum solar park, where the operator is conducting research to integrate smart grid technology and enhance the production and efficient consumption of energy.
Digital substations will be a key component of next generation grids as they enable smarter power systems, says Sierdorfer. This innovative technology concept supports the digital transformation of the power sector.
They will incorporate digital communications via fibre optic cables, replacing traditional copper connections using analogue signals. They will also enable greater flexibility, availability and safety, while reducing cost, risk and environmental impact.