Driving digitalisation in GCC Utilities
Can innovations already used in many other industries, such as decentralised production, real-time analytics pulled from big data, sensor networks, and mobile computing, change the contours and competitive balance of utilities?
Three months ago, Dubai Water and Electricity Authority (DEWA) entered into an agreement with Siemens to collaborate on an advanced data-driven project.
The project is designed to help DEWA achieve its vision of becoming a sustainable, innovative world-class utility, and to ensure the highest levels of performance, efficiency and reliability of its power generation assets.
The agreement set forth a joint work plan to identify ways to improve thermal efficiency, provide cost-effective solutions for performance optimisation, manage costs and reduce fuel consumption and emissions.
In other words, DEWA wants to entrench digitalisation across its operations with the help of highly regarded companies in this arena. Similar agreements are being signed by utility companies across the GCC region, as asset optimisation becomes an important aspect in scaling down operational costs.
The rapid advance of digital technologies presents a transformational opportunity for the utilities sector. Innovations already used in many other industries, such as decentralised production, real-time analytics pulled from big data, sensor networks, and mobile computing, will change the contours and competitive balance of utilities over the next few years.
The result? Power generation and distribution, electrical grids, connected homes and businesses, customer relations, operations, and workforce processes will all be in flux as utilities navigate a course through a changing landscape.
Research conducted by Strategy& finds that most utility company senior executives believe digital technologies such as data mining and mobile customer engagement are strategically critical. The problem, however, among utilities that call themselves digital leaders, more than half concede that their investments in these new technologies are at best medium and often low.
"We found a sector that has considerable digital ambition but suffers a mismatch between those aspirations and its digital vision, investment, culture, and capabilities — a will to embrace the future, but no way forward," said the report by Strategy&.
"With the rapid pace of technological change already under way, the immediate period ahead will be crucial in determining whether utilities will stop playing catch-up and actually implement effective digital strategies that create difficult-to-challenge competitive advantage."
But perhaps the best summation of where utilities are today when it comes to digital transformation is a quote from the CEO of a large European firm: "For us, digital must encompass all functions, all business units, and all employees."
That's a lofty aspiration, which in one way or another many utilities share. However, the PwC 2016 Digital IQ Survey found that in industries across the board, few companies are backing their ambitions with the action and investment that is needed.
At the first in a series of Siemens digitalisation roadshows held last month, leaders from the UAE's industrial, education and private sectors defined skills, collaboration and mindset as key factors required to develop an ecosystem for digitalisation to flourish.
The themes emerged during a day packed with debates, designed to investigate the challenges and opportunities facing companies and institutions, and the factors required to ensure success with the digital transformation.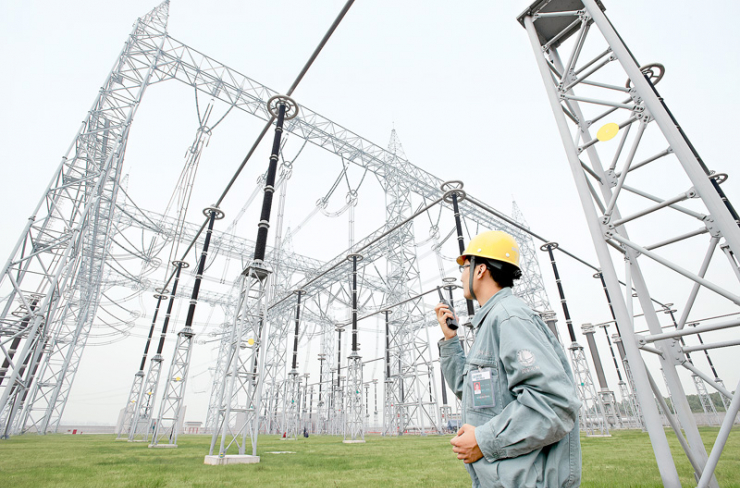 "Digitalisation is happening now - we have to embrace it," says Samer Bohsali, Partner and Leader of the Digital Business and Technology practice at Strategy&. "You need to ask yourself where you want to be. Do you want to use digitalisation to facelift your organisation? Or do you want to be disruptive? If you really want to protect yourself from the competition, you have to go as far as you possibly can."
Leadership was a recurring theme when discussing the mindset required to drive a digital transformation. Dietmar Siersdorfer, CEO, Siemens Middle East and UAE noted that while vision from the top is crucial, making sure the rest of the organisation is empowered to bring about meaningful change is essential.
"It's important to empower people inside your company because even if you have a solid digital strategy, you can still fail if the rest of the organization isn't on board," he says. "The digital transformation has to be embraced by everybody, but the CEO needs to drive the change."
Bohsali agrees, saying that leadership is about ownership and vision. "If you want to use digitalisation as a disrupter, it has to come from the top," he said. "It will never work unless the CEO himself pushes the agenda."
Ghazi Atallah, CEO, NXN Group points out that those charged specifically with driving digital change should also be proactive.
"The CEO should be visionary, but CIOs should be more ambitious in the way they can affect the company. Don't wait for the CEO to tell you – you need to be ambitious and effect change as a business," he says.
Ultimately, Bohsali adds, firms must carefully review their operating mindset when considering any digital transformation, and go about it with an agile, failure-friendly attitude. "You have to embrace a culture of learn-fast, learn often." 
Ensuring the right skills are present in the regional market is a challenge faced by all, and Husain Al Mahmoudi, CEO of AUS Enterprise explains that digital change will require investment in education.
"The youth will decide what the future looks like," he says, adding that it's important to invest in research, development and innovation to drive transformation across universities in the UAE.
Siemens has invested around $10.9bn in software in the last decade, which is essential for ensuring the right tools are available to those who need them, Siersdorfer points out. "Technology, innovation and training are so important in giving today's generation the freedom they need to bring about change," he says, "which is also why we are granting up to $109.9mn software licenses to universities in the UAE."
The grant was inspired by the UAE's Year of Giving and seeks to educate students on MindSphere, Siemens' open, cloud-based Internet of Things (IoT) operating system for industry, and the company's Product Lifecycle Management (PLM) software. It is also part of the company's focus on supporting the UAE's ambitions to build a knowledge-based economy.
Adding to the conversation on skills and education for the digital era, Atallah says: "Data skills will be the most important moving forward. You need to find the right people who can make sense of data, and create decisions from it."
Badr Al Olama, Head of Mubadala Aerospace, is confident that younger generations are already well placed to drive digital change. "We need people who want to change the world. We need people who are versatile, willing to learn and able to get things done," he says. "I believe the younger generation is very open-minded, and very switched on."
There was also common agreement on the importance of technology decisions in the overall digitalisation journey. "You cannot think about digitalisation in the context of one technology, no matter how good it is," says Bohsali.
Thinking outside your own organisation when considering the digital transformation is also vital, according to Al Olama. "There is a responsibility to educate the customer of the full potential of what digitalisation can do," he says. "It's not just about the next IoT platform; the customer has to understand what it can do for them. This is where we must focus on using digitalisation to solve a problem, to build a better experience for our customers and stakeholders."
He points out the recent collaboration between Siemens, Strata and Etihad to produce the MENA's first 3D printed part for aircraft interiors as a prime example of how partnerships are key to the local deployment of digitalisation technologies.
NXN Group's Atallah also sees collaboration as an important factor. "The transformation of a city is a shared responsibility," he says. "A transformation programme should be holistic, not just government or private sector."
Partnerships will also be crucial in education and skill development. "We see universities in the UAE playing a bigger role towards building a knowledge economy," says Al Mahmoudi. "The more synergies we have between the private and public sectors and academia, the better our results will be."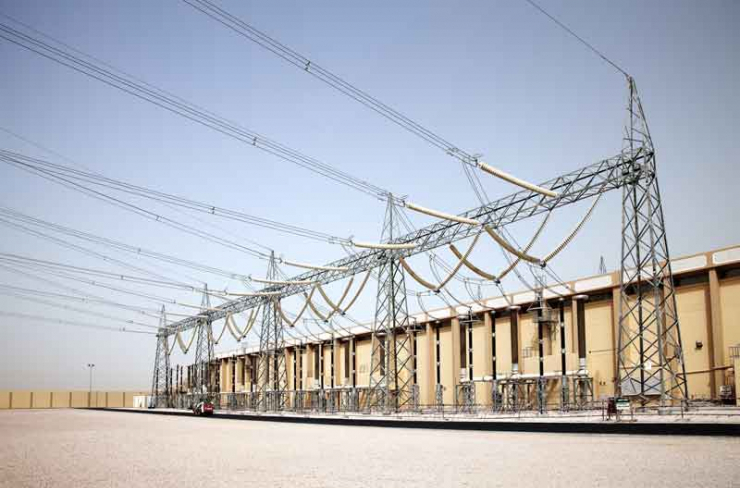 The Dubai Digitalisation Roadshow was the first in a regional series, with more stops to be made in Abu Dhabi, Kuwait City, Doha and Cairo.
"Our intention with the roadshows is to encourage open, honest and meaningful dialogue between key stakeholders in the digital transformation," says Dietmar Siersdorfer. "We want to address the challenges, share knowledge and develop a roadmap for the implementation of digitalisation, building stronger businesses, economies and societies."
DEWA, which is behind Dubai's utilities transformation, is making strategic steps to adopt new technologies in line with the UAE National Innovation Strategy that aims to make UAE one of the most innovative countries in the world.
The emirate has now converted all its independent operating power stations into a network of smart grid enabled power plants.
The project involves the development of information systems at each station to transmit joint performance data, as well as the development of the one-way data diode (ODD) and using it to protect each station from cyber-attacks.
Designed in 2014, the DEWA Smart Power Plants system has transformed its existing power station data into a series of reports that can be used by DEWA specialists to support their decision-making, and transform the huge amount of data into an innovative graphic display.
This provides a comprehensive and transparent real-time view of the status of stations, so that staff can analyse problems such as technical failures, and support rapid and accurate decision-making, especially during emergency situations.
"Within the framework of our vision to become a sustainable innovative world-class utility, we are actively promoting and implementing initiatives to develop data systems in an innovative way," says Saeed Mohammed Al Tayer, MD & CEO of DEWA.
"This system, which has gained local and global recognition for its high level of innovation, has been a core factor in DEWA achieving the world's leading service standards for the services it currently provides."
The smart power plant system is utilising DEWA's manpower, expertise and knowledge, which it then applies to its functions. It then uses the data to analyse events and issue smart reports, providing an advanced level of support to decision makers.
DEWA Smart Power Plants system allows for the monitoring of equipment at each station and compares it with other stations, which speeds the process of finding solutions to various technical glitches.
The utilities sector has embarked on an exciting digital journey, one that will bring a deep transformation of the entire value chain. A set of macroeconomic and technological forces are already stimulating this transformation, creating new challenges but also new opportunities for the industry, with power demand and supply gap expected to significantly reduce.